Qualified and experienced scaffolders.
Comprehensive Scaffolding Services in Oman
Nafal Scaffolding provides you with a range of scaffolding services, including temporary roofing, access scaffolds, and interior scaffolding. All of our scaffolders are NAFAL trained and deliver a high-class service that complies with all health and safety regulations, ensuring top quality and professionalism at all times. With more than 25 years of experience, we can cater to all domestic and commercial scaffolding and access requirements regardless of the complexity.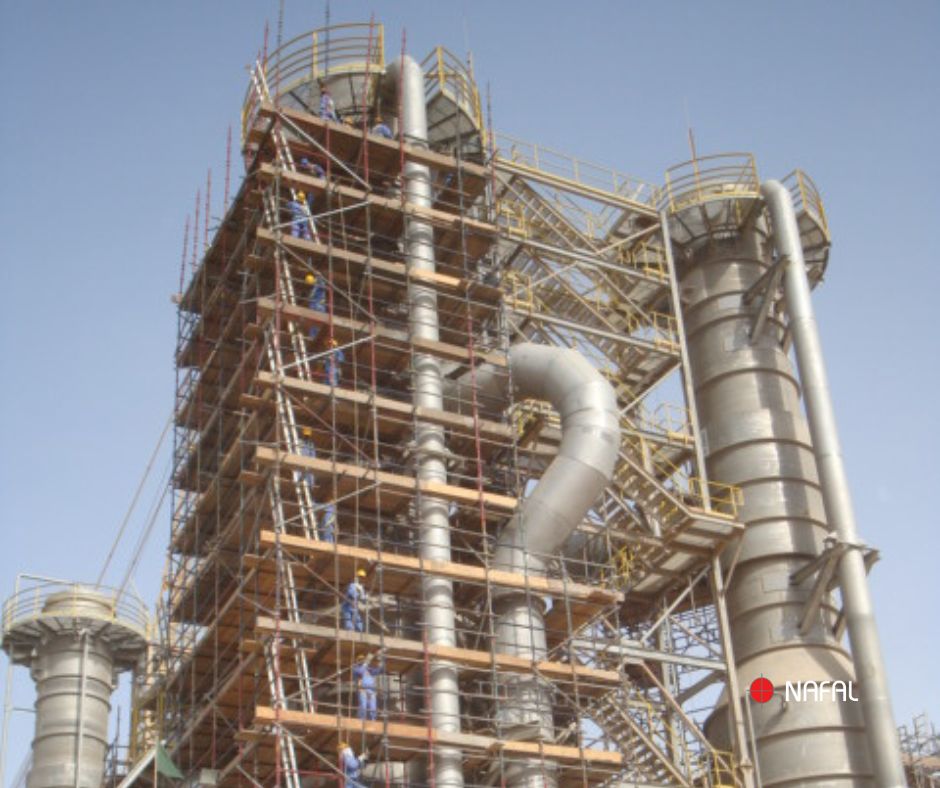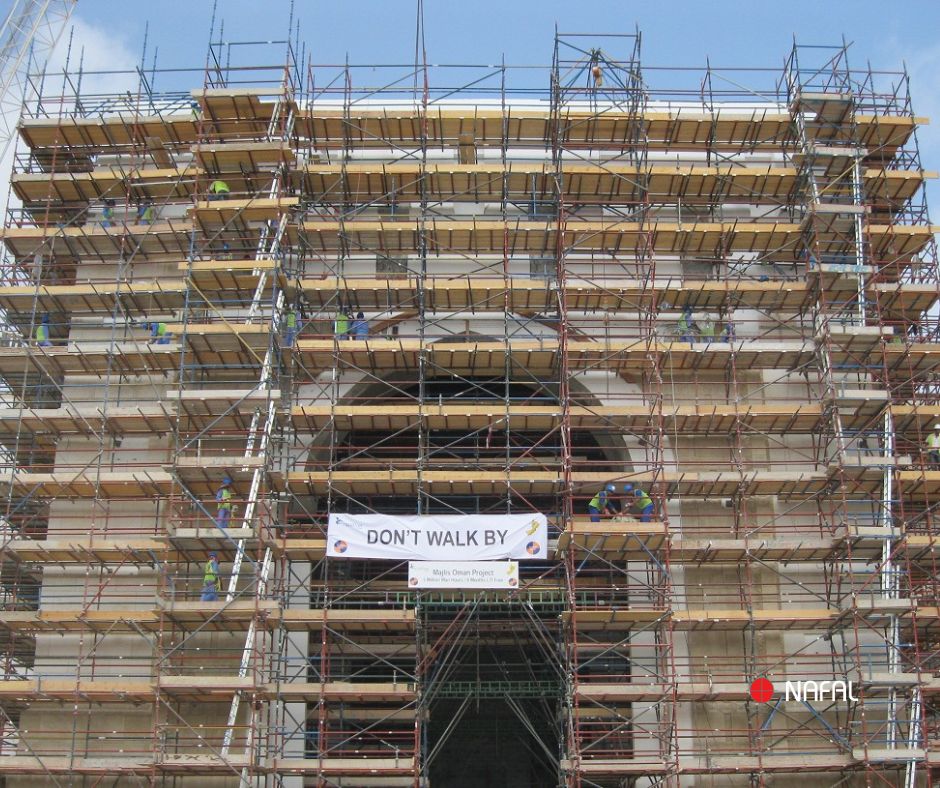 One of the leading suppliers undertaking the design and erection of scaffolding in the Sultanate. This fully integrated division offers the widest range of services to meet diverse market requirements. As holders of all the requisite industry norms, certifications, and recognitions, the division's specialized array of scaffolding work covers domestic premises and industrial sites which provide:
Client Satisfaction and Confidence
From the necessary design to labour and materials, our scaffolding experts will plan everything to deliver a hassle-free scaffolding service.